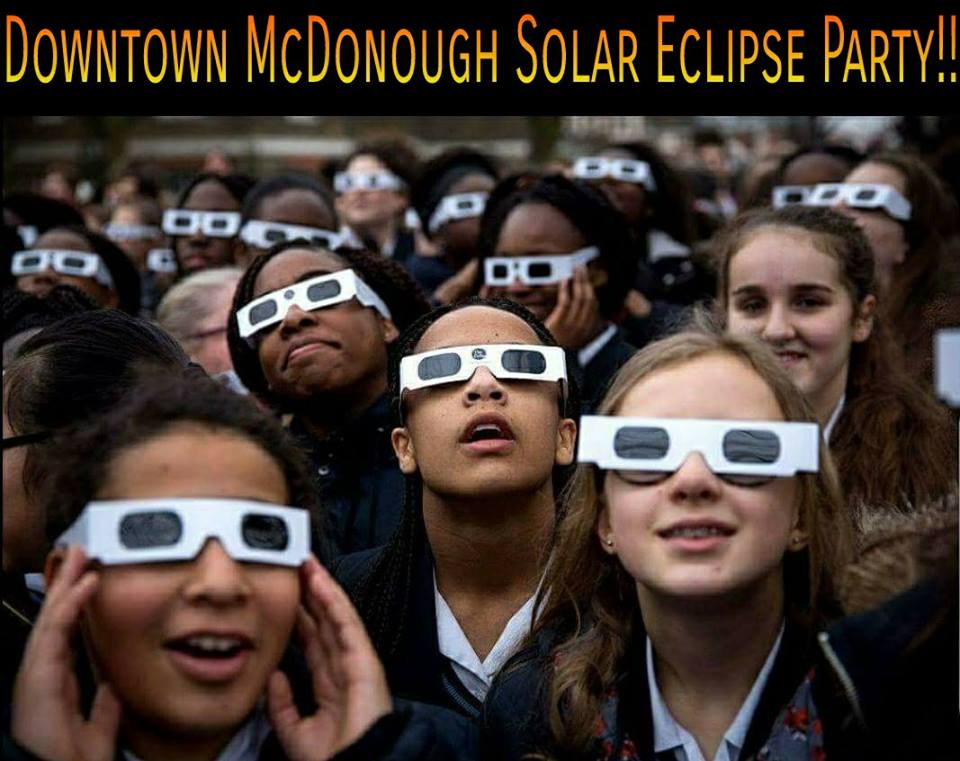 According to a combined effort between NASA and the United States Naval Observatory, on August 21, McDonough will be able to see a partial solar eclipse at around 2:30 p.m.—and it's predicted that the moon will obscure as much as 96.8 percent of the sun. And Moye's Pharmacy on the square wants to make sure you don't miss this spectacular sight.
On August 21, starting at 1 p.m., Moye's Pharmacy on the square is throwing a Solar Eclipse Party for McDonough. This event will be held in the Moye's parking lot at 62 Keys Ferry Street, and is free of charge except for a small fee for the special safety glasses, which will be $1.79. In addition to the breathtaking views, other festivities so far include a Mary Kay vendor, live music TBD, "games of a solar nature," and Moon Pies and RC Colas. You can pick up your glasses prior to the event at all Moye's Pharmacy locations. Be sure to call before you stop by to make sure they've come in.
"We are looking for vendors that would like to join us and I can always use volunteers!" Moye's manager Monterey Thompson says. If you'd like to participate as a volunteer, musician, or a vendor, be sure to reach out to Thompson ASAP at monterey@moyespharmacy.com or at 770-957-1851.