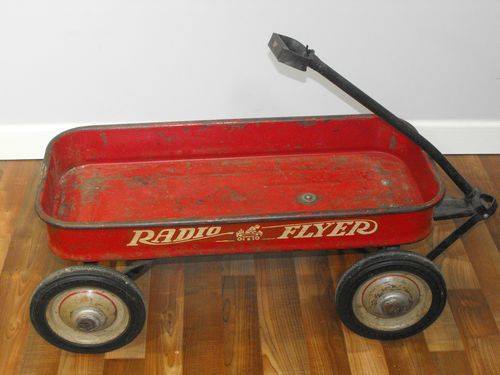 Six years ago, with a little red wagon by her front door for donations, Yasna Grainger (founder of the successful Cereal Box Challenge in June) began yet another grassroots effort to help the homeless in Henry County, "Warm & Toasty."
Grainger seems to have many philanthropic ideas up her sleeve, which always begins with a grassroots effort on her part—and typically follows with a partnership between Grainger and the McDonough Junior Women's Club, and the club's president and her best friend, Brandie Corbin Craig.
Originally, Warm & Toasty was Grainger's effort to collect new winter clothing items, e.g., scarves, hats, gloves, socks, and long (and regular) underwear, for A Friend's House, because each child there receives a small budget for clothing.
"So if kids outgrew their clothes, well, they had to wait for donations of clothes or money to buy items, and people always forget the socks and the undies," Grainger said. "So, I figured that would be something that we can give to them that was NEW!!"
This year, Grainger, Brandie Corbin Craig, and the McDonough Junior Women's Club (who always provide huge philanthropic efforts in the community) began the task of organizing this effort.
After the original partners came together, Susan Crumbley from Connecting Henry reached out to Grainger, and asked the group to also team up with Connecting Henry, The Southern Journal, O.B.'s BBQ, and Piedmont Henry, to expand Grainger's reach and include ALL families in shelters and for  ALL the non-profit charities in Henry County. And this time around, they are including blankets in the needed items.
The drive is from November 1 through the 30. Drop off new hats, gloves, scarves, blankets, undies and socks at the following locations:
Connecting Henry: 66 Veterans Drive. McDonough
Hood Street Art Center: 136 Hood Street, McDonough
O.B.'s BBQ: 1120 Old Industrial Blvd., McDonough
Moye's Pharmacy: 62 Keys Ferry Street, McDonough
Piedmont Henry: 1133 Eagle's Landing Pkwy, Stockbridge
Piorra Mattress: 3832 Ga–42, Locust Grove
Southern Grace Hospice: 384 Racetrack Rd. McDonough
Partners of Warm & Toasty include Southern Charm McDonough, O.B.'s BBQ, McDonough Junior Women's Club, Piedmont Henry Hospital, Connecting Henry and Southern Journal Magazine.
Teaming up with her friend Kim Shattles and the McDonough Junior Women's Club, Grainger's Cereal Box Challenge blossomed into an incredible success that provided 3,000 cereal boxes to A Friend's House and local Henry County food pantries.
Let's aim to make Warm & Toasty even more successful than the Cereal Box Challenge. Their goal is 5,000 items this year. Can we beat that, Henry County?
McDonough residents may see a little red wagon in front of Grainger's house again this year on November 1, kicking off this lovely drive to help the homeless stay "warm & toasty" this upcoming winter. Feel free to drop off donations there, and/or pull out your own little red wagons from your attics and put them on your front porches.
"Challenge friends and family to donate at least one item for the  Warm & Toasty drive…encourage them to drop off at any of our drop-off locations or at your home," Grainger said. "Creating your own version of Warm & Toasty drives will be the biggest help that you all can provide."
Henry County is grateful for Grainger's warm and giving heart, and dedication to her hard work in rallying the community and helping those in need.