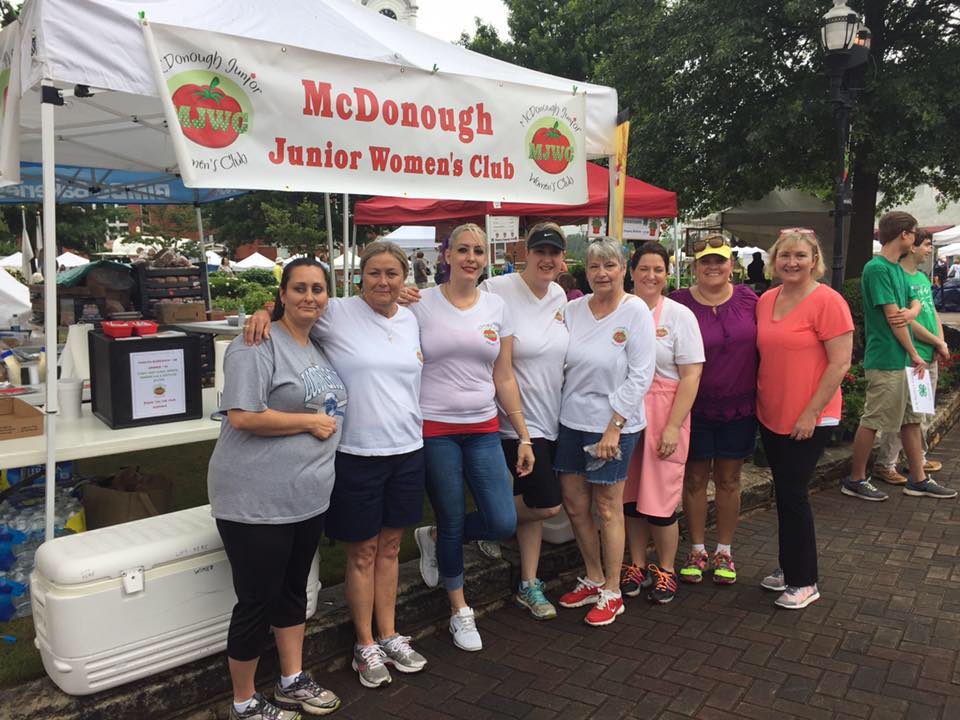 What started as a very small grassroots effort by Yasna Grainger, owner of Southern Charm, and Kim Shattles Mitchell, with Team Persevere, the Cereal Box Challenge is now being headed up by the McDonough Junior Women's Club (MJWC). Their goal this year is to receive 1,000 donated boxes of cereal by June 30.
All cereal boxes will benefit A Friend's House and local Henry County food pantries.
According to MJWC member Brandie Corbin Craig, one box of cereal can feed a child breakfast for ten days, so if they reach their goal, that means 1,000 children in Henry County will have breakfast for ten days.
"Yasna has been doing this by herself on Facebook for three years and raised 50 boxes by herself," Craig said. "She brought it up this year in a meeting while [the MJWC] were looking for something else to get active in to keep up the momentum we built from the Geranium Festival."
Craig said they wanted to go all out with this fundraiser and make sure there were donation sites, bins for the cereal, and that it was  on fliers, social media, and news outlets.
The drop-off locations are at O.B.'s BBQ, Piorra Mattresses, RAMTech, Moye's Pharmacy and Great American Cookies at Tanger Outlet Locust Grove. The MJWC will even arrange to come and pick up your cereal boxes locally, if you can't make it out to any of the locations.
The MJWC are for women who are between ages 35 and 50, who may feel they aren't quite ready for the McDonough Women's Group, which is celebrating their 100th anniversary this Saturday. The MJWC has been around since the 80s, and you might recognize them from the The Geranium Festival, where they've been making tomato sandwiches for the past 24 years. Hence the tomato in the group's logo.
Like the McDonough Woman's Group, the MJWC is involved with the community and holds events and fundraisers, as well as social gatherings, including a "girls' trip" out of town once a year.
"We are also a social group, and try to do a girls' night once a month, whether it's a painting party, going to dinner, or going to the movies. And this year, we are taking our annual girls' trip to Helen, where we will do wine tastings and tours." Craig said.
To learn more about the McDonough Junior Women's Club, and how you can join, visit their Facebook page.
To learn more about the McDonough Woman's Club, visit their Facebook page. Stay tuned to learn more about their 100th anniversary event coming up on Tuesday, June 14.