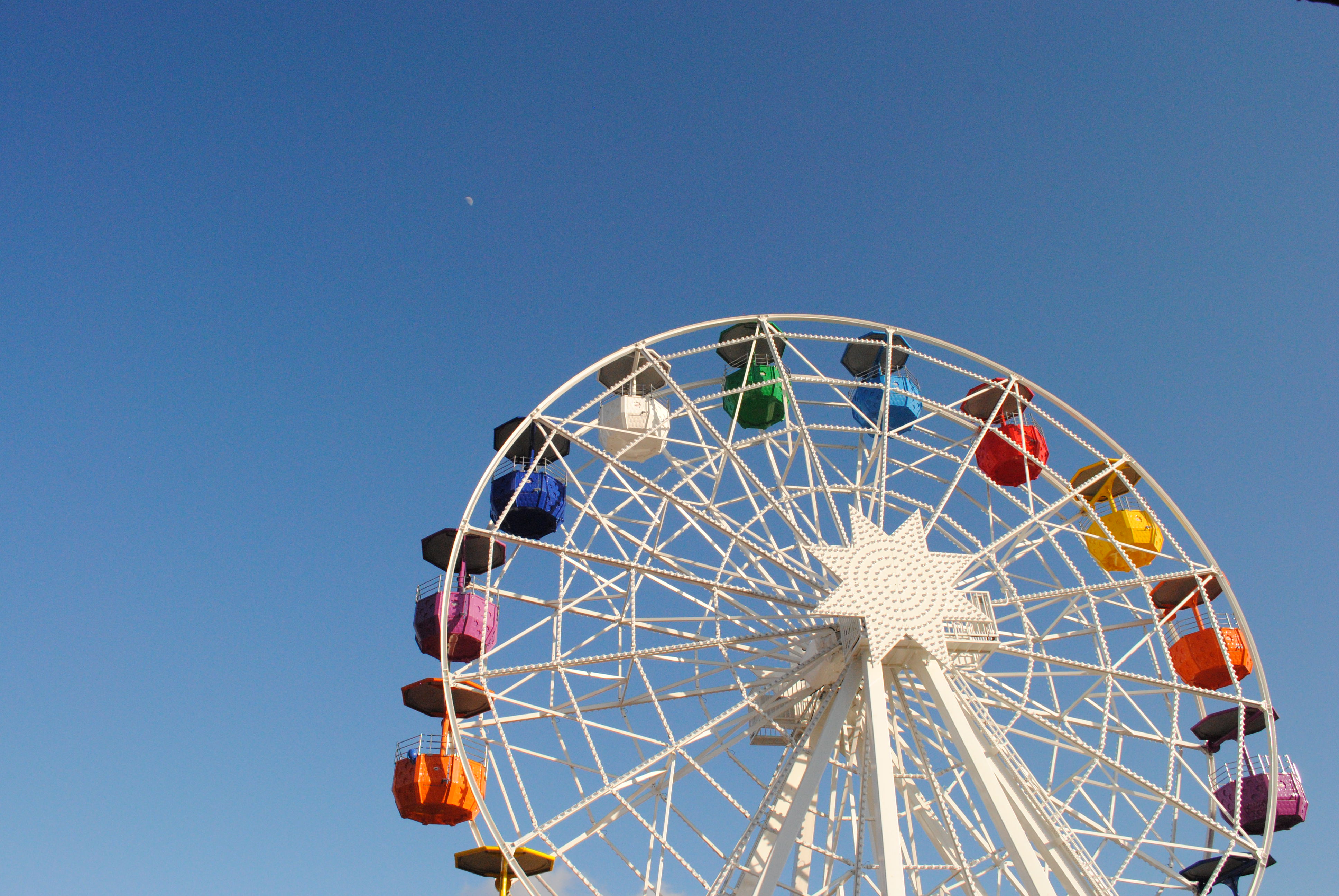 What started as a county fair that boasted "pens of hogs" and "woman's work"—which consisted of art, needlework, flowers, and home decor, according to the flyer from 1922—as well as manufactured products, and poultry, is still happening in Henry County 94 years later. The Kiwanis have a rich history that is rooted in helping communities by donating time and money to activities and agencies that help those in need. And hosting a fair every fall.
Once again, the Kiwanis Fair is back in Henry County. But this time, there are no pig contests, "woman's work," or best individual rooster contests. Now it's all about the carnival rides, food and games. This year, there will also be live, local bands on stage, as well as local exhibitors and performers.
The Kiwanis are still looking for talented people in Henry County to showcase their talents. Registration is officially open, and you can find out more information here:  https://kiwanishenrycountyfair.com/entertainment-3/.
The fair will last four days, and will be held at Heritage Park on October 4–8. Gates will be open from 6p.m.–10p.m. Tuesday–Thursday, 6p.m.–11 p.m. on Friday, and 1 p.m.–11 p.m. on Saturday.
The Kiwanis are having promotions for discounted tickets for special honored guests each day. "Student Night" will be Tuesday, "Hometown Heroes Night" (law enforcement, firefighters, EMTs, 911 dispatchers) will be on Wednesday, and "Praise Night" for those who bring in a church bulletin or wear their church's shirt is on Thursday.
There is a family special every night, where $15 will get you gate admission for 2 adults and 2 children. Regular gate admission is $6 for adults $5 for seniors, $4 for children 6–17 and free for children under 6.
Every bit of the proceeds of this four-day fair will benefit The Henry County Fair and Windy Hill Park, A Friend's House, Christmas for the Children Fund, Haven House, Connecting Henry, Ferst Foundation, Hand of Hope Clinic, Henry County Council on Aging, Meals on Wheels, Noah's Ark Animal Sanctuary, the Henry County Food Pantry, The Henry County Parks & Recreation Wheelchair Sports and the Henry County Talent Showcase.
Heritage Park is located at 101 Lake Dow Rd., in McDonough.
Come have some fun and support local philanthropic organizations on October 4–8!
For more information on the Kiwanis Club of Henry County, follow them on Facebook. The Kiwanis Club of Henry County meets every Tuesday at noon at Golden Corral on Jonesboro Rd.