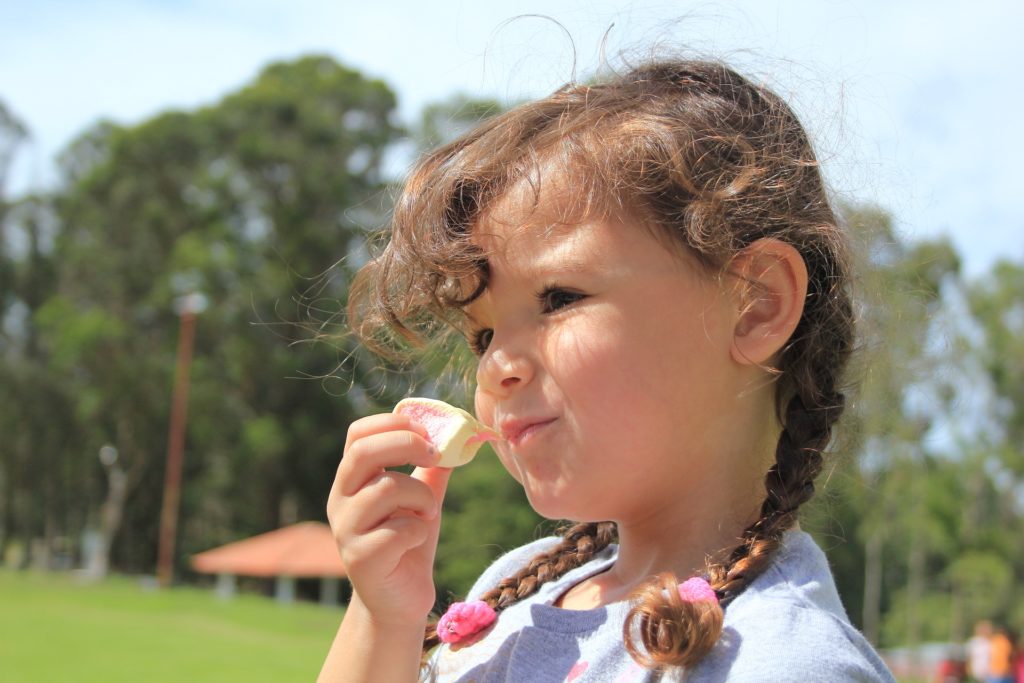 A healthy and filling breakfast is the most important meal of the day, especially for kids. Not only does it help them focus while they're at school, but it jump-starts their metabolism for the day, which leads to healthier body weights.  And with the kids going back to school a little earlier than usual, you may be wracking your brain to come up with healthy and tasty ideas for breakfasts on the go. Especially for those days where nobody can find their shoes, they've lost their bookbag, and are somehow missing socks. With stressful mornings, healthy breakfasts (or breakfast at all) may be accidentally overlooked. And you're definitely not alone in this. Here are five healthy, hearty, breakfast ideas your kids can eat en route to school, and they don't take a lot of prep-time in the mornings, when you're already stretched for time.
These muffins are really delicious, super healthy, and easy! They can even be thrown in the freezer and thawed later if you make them in bulk one Sunday when you have some free time. They are easily customizable with whatever veggies you'd like to put in there, and are easily reheated in the microwave for ten seconds before you hit the door. The "base recipe" makes ten muffins, and includes eight eggs, salt and pepper, cheese, flour, and baking powder (so they aren't watery if you're planning on freezing then thawing). You don't even have to include the flour or baking powder if you're planning on eating them within the week.
Ingredients
½ cup of flour

½ teaspoon of baking powder

8 eggs

1 cup shredded cheese (reserve half a cup to sprinkle on the tops of the muffins)

2–4 cups of whatever veggies you'd like
Preheat your oven to 350 degrees. While it's preheating, line your muffin pan with either silicone liners or parchment paper — the original author says that these muffins don't do well with paper. Mix together the eggs, cheese and veggies until well combined, then add the flour and baking powder. Stir the dry ingredients until they're combined, and spoon the mixture into each slot of the muffin pan, filling it nearly full. Sprinkle the leftover cheese on top, and bake for 25 minutes or until muffins no longer "jiggle."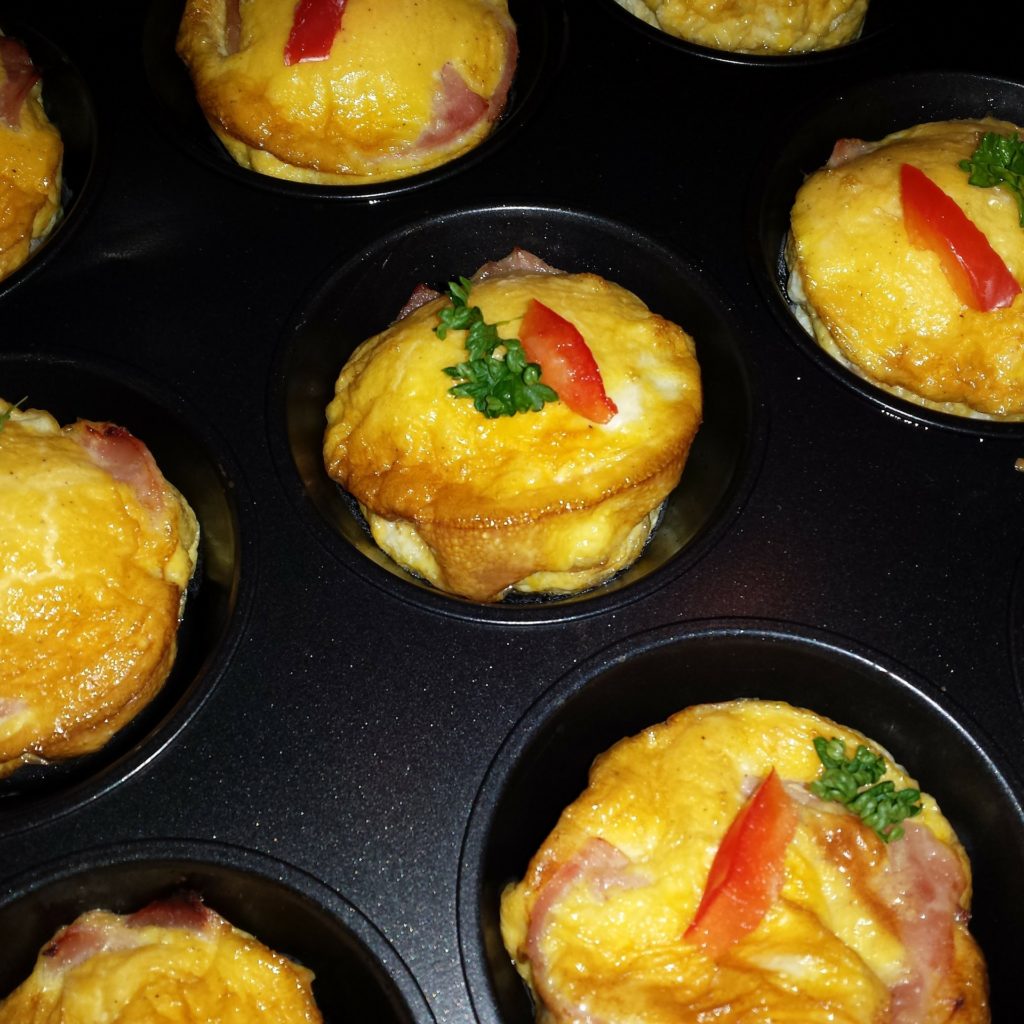 What better breakfast than a serving of fruits, veggies, and dairy, and it's healthy and portable? The Body Mind and Soul website suggests starting with just fruits and the liquid ingredients of the smoothies first, and then slowly adding the veggies. Most kids won't really be able to taste the veggies once they're added anyway, because of the sweetness of either a banana or apple. All you need is a liquid base, which can be either water, soy/almond/regular milk, or fruit juice, a couple of fruits (and veggies, like spinach, later) and honey, maple syrup, or agave for additional sweetness. To start, three or four ingredients is the way to go — you can always add more later. A delicious smoothie to start with that won't even taste like it's healthy is a "chocolate," peanut butter and banana smoothie.
Ingredients
2 cups of milk

1 banana

2–3 tablespoons of peanut butter

2–3 tablespoons of 80–100 percent cocoa powder (which is healthier than regular milk chocolate)
You'll have your calcium, potassium, protein, and antioxidants (from the cocoa powder) first thing in the morning — and it's delicious and filling.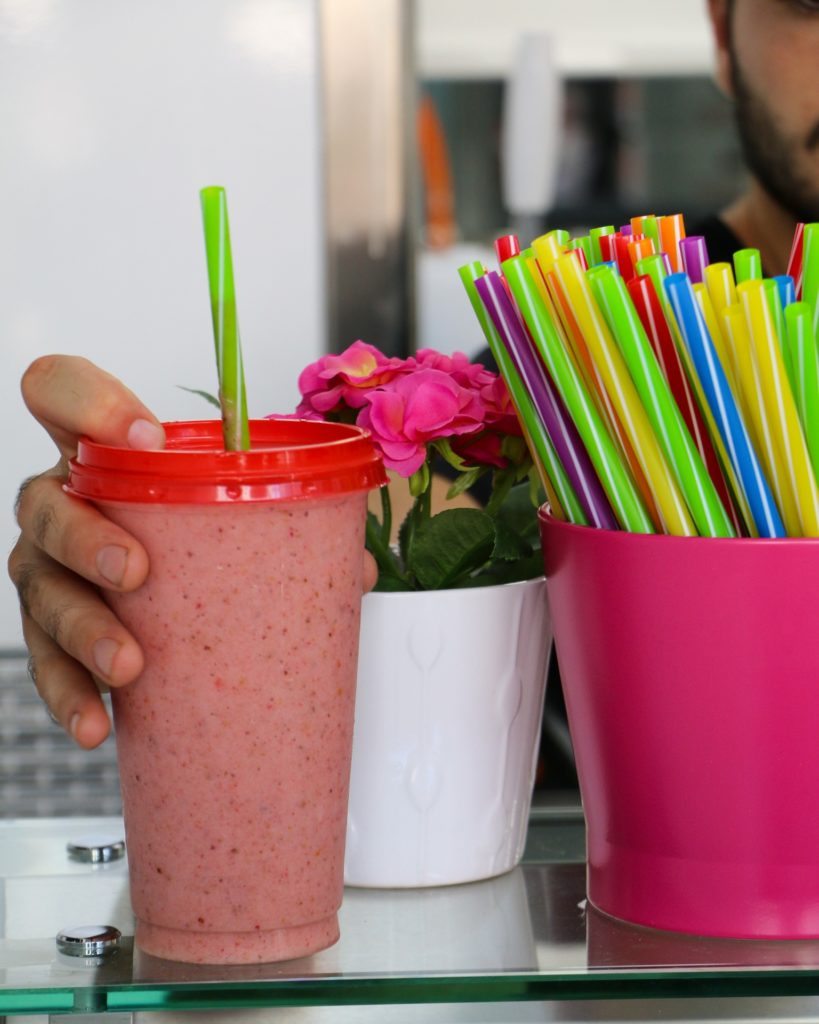 This healthy, power-packed breakfast is certainly brainfood, and with the addition of chia seeds, it's a home run for nutrition. It's rich in protein and calcium, and is easy to make to boot. You'll just need half-pint mason jars or some kind of container for storage. These ingredients are good for one jar of overnight oatmeal.  
Ingredients
¼ cup low-fat Greek yogurt

⅓ cup milk

¼ cup old fashioned rolled oats

1 ½ teaspoons of chia seeds

2 teaspoons of maple syrup

¼ cup of fruit of your choice
All you have to do is add everything but the fruit in the jar and shake it up until everything is combined well. Then add the fruit and stir it in until it's mixed throughout. Refrigerate overnight or up to two days and enjoy.
This energizing breakfast is quick and easy to eat, and it will keep your kid satisfied until lunchtime with a clear and focused mind. And at six ingredients, you can easily make these the night before and eat on them throughout the week.
Ingredients
2 ripe bananas

¼ cup honey

½ teaspoon of cinnamon

2 tablespoons of mini chocolate chips (optional)

¼ cup of a nut butter of your choice

2 cups of rolled oats
Simply mash the bananas in a large mixing bowl, and then stir in all the ingredients until well combined. Scoop two tablespoons of the mixture into your palm and roll into one-inch balls. Refrigerate overnight or at least two hours and store in the refrigerator.
Similar to the overnight oatmeal, these can be prepped in mason jars to be ready to grab in the mornings. And they can be stored in your fridge for up to five days. And what's healthier than fruit, granola and nonfat yogurt for breakfast? This recipe makes about 5–7 parfaits
Ingredients
32 ounces of plain or vanilla nonfat yogurt

2 lbs of mixed berries of your choice

5 cups of granola
In layers, place a fourth of a cup of the berries at the bottom of the jar, and then a fourth of a cup of the yogurt, layering until you have about an inch or two of space at the top (for the granola that you'll add in the morning). Seal the jar with the lid and keep in the fridge until you leave in the morning. You can even keep the granola in little Ziploc baggies for dumping if you trust your kids won't toss it all over the backseat.